RailsCamp New England 2013!!!1111oneoneone
September 27-30, 7pm to 9am
Maine Mountain View House
Mark Sobkowicz

Michael Dupuis

Doug Yun

Adam Bair

Luke Thomas

Justin Bond

Allen Madsen
Description
Time & Place
Who is Coming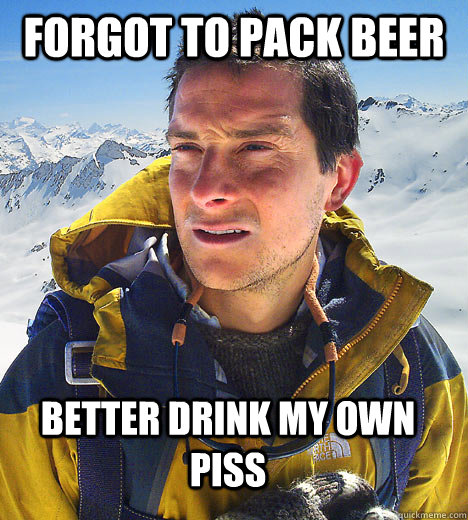 Rails Camp New England is a weekend unconference that pits 35 developers against the harsh Maine wilderness...
Just kidding! We rent a ski house on a lake and have wifi, it's pretty cush. The fridge will be stocked with beers, brunch and dinner will be provided, there will be a projector setup, and everyone will be playing around on their laptops; presumably programming or playing FPS.
This isn't necessarily a Rails-centric event and we welcome programmers of any skill level.
Make sure to bring: laptop, chargers, power strip, clothes, toiletries, towel, sleeping gear, headphones, snacks, preferred beverages, swimwear if you want to jump in the lake, and anything else you'll need to survive in a ski house for the weekend. 
There is a convenience store right around the corner if you get the munchies.
There will be lake-side activities including nightly bon-fires (weather permitting) and games of warewolf.
If anyone is interested I'm thinking of putting on a RailsRunner 5k that weekend as well, those who want to participate will have to donate to charity. I'm thinking Rails Bridge but am welcome to suggestions.
So smoke me a kipper skipper, I'll be back for breakfast.
Find our mailing list here: Rails Camp New England (Google Groups)
And make sure to tell all your friends to sign up!
Registration
Register now
September 27, 2013 to September 30, 2013
7:00pm to 9:00am EST
Maine Mountain View House
2 Main Street
Bryant Pond, Maine, 04219, United States
32 people have decided to attend so far.
Adam Bair

Alex Berry

Allen Madsen

Brian Cardarella

Chris Bond

Dan Pratt

Dmitri Zagidulin

Doug Yun

Dylan E Cashman

Greg Jones

Heath Ritchie

Jacob Thomas

Jim Albano

Jiyeon Woo

Johnny Boursiquot

Justin Bond

Kristof Redei

Luke Thomas

Mark Sobkowicz

Michael Dupuis
Show More Attendees
Event registration powered by Guestlist.
Learn more